Deborah Argyropoulos Fine Art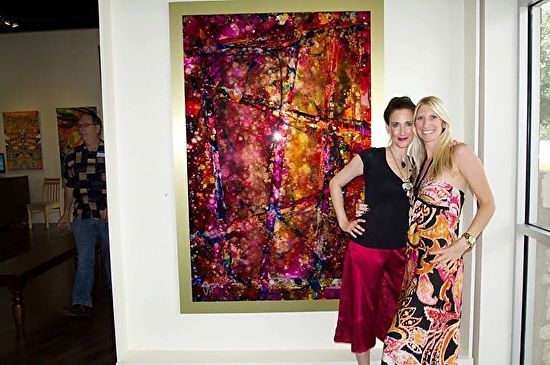 Deborah Argyropoulos is delighted to announce that her new series "Just Scratching the Surface" has arrived!
Austin Art and Frame, Austin's foremost Westlake Fine Art Galleryproudly invites you to the month long celebration of new works by Deborah Argyropoulos and Melissa Wen Kotzev, two of Austin's finest female contemporary Artists showing together for the first time

Color is the closest tangible visual to pure emotion. It can be raw, exposed, guarded, unrefined, concealed, vulnerable, shy, and vividly precocious. Emotions bubble up from deep inside us, until no longer physically containable, once the point of no return is reached, color and emotion start to spill, then pour, and finally cascade uncontrollably from the soul.
Experience and rejoice in the Enthusiasm, Passion and Wonder you Felt when Seeing that Image Today, Everyday with the Added Power felt knowing it ison a wall in Your Home!
All artwork shown in the galleries of the Deborah Argyropoulos Fine Art website is available for purchase (the exception being Commissioned Works with contractual restriction on reproduction). Original Paintings that have been purchased are available as incremental numbered Giclees and/or decorative print. All Unsold Original Paintings are available as incremental numbered Giclees and/or decorative prints as well.
Deborah Argyropoulos Fine Art welcomes all interior designer inquiries and proudly works with members of accredited interior design groups nationally and projects of all size and scale are acceptable.
Deborah Argyropoulos is Available for private commissions upon request.
All questions, comments, and feedback are welcome and appreciated.
Deborah Argyropoulos Fine Art
Check back often for new work;
recommendations to our website (www.dmcart.com) are appreciated,
SHARE THE GIFT OF FINE ART